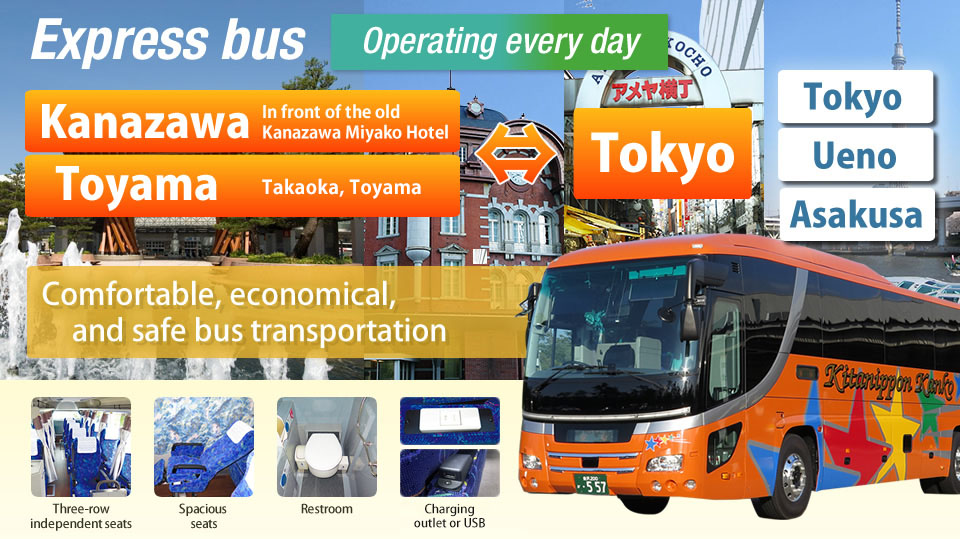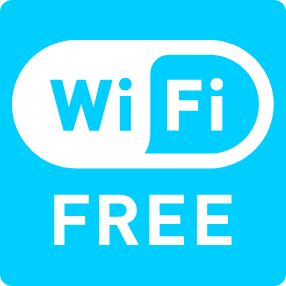 Timetable / Fares
Kanazawa/Takaoka/Toyama – Tokyo (Tokyo, Ueno, Asakusa Stations) Kimasshi


Timetable
Revised April 1, 2023
*Due to the expansion of the Takaoka Expressway Bus Terminal, some departure and arrival times at existing bus stops have also been changed.
*The services only between Kita Nippon Kanko Bus Sakimori Depot and the north exit of Toyama Station, and Tokyo Station and Tokyo Office are not available.
Fares
Sfare 3,900yen
Afare 5,500yen
Bfare 5,900yen
Cfare 6,700yen
Dfare 7,600yen
Efare 8,400yen
Ffare 9,200yen
*The fare for children (elementary school pupils and younger) and handicapped persons is 4,600 yen.
(Select the date for an S fare trip (3,900 yen) via the purchase of an adult fare.)
*Booking is available one month before the departure date.
1
2
3
4
5
6
7
8
9
10
11
12
13
14
15
16
17
18
19
20
21
22
23
24
25
26
27
28
29
30
1
2
3
4
5
6
7
8
9
10
11
12
13
14
15
16
17
18
19
20
21
22
23
24
25
26
27
28
29
30
31
1
2
3
4
5
6
7
8
9
10
11
12
13
14
15
16
17
18
19
20
21
22
23
24
25
26
27
28
29
30